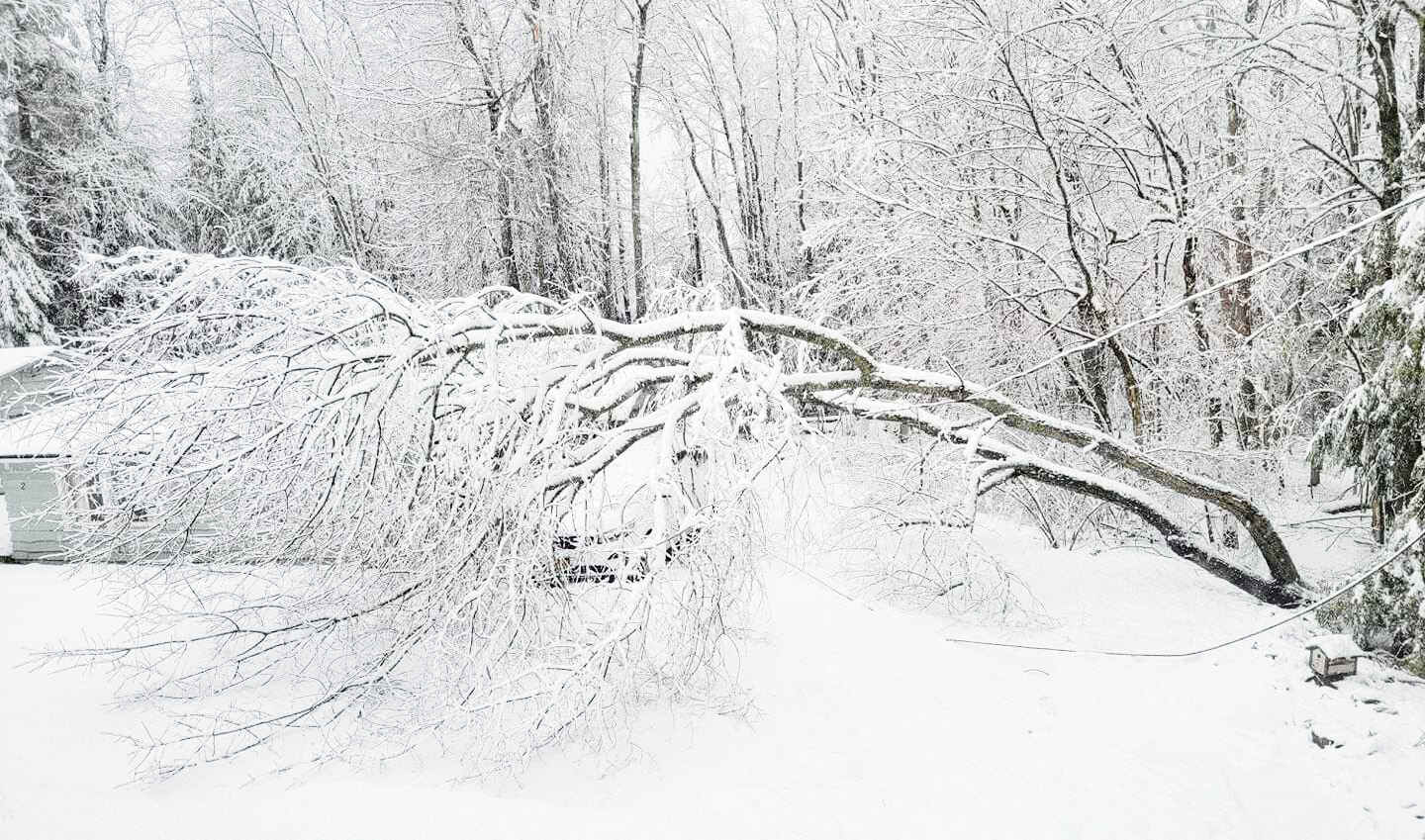 Power's Out. Now What?
Get total peace of mind with a backup home generator from Briggs & Stratton.
Home Generator Benefits
Why should you install a backup generator for your home?
Now more than ever, a standby home generator is one of the smartest investments you can make in your home. Severe weather, brownouts, and aging power grids leave millions without power every year, and losing power even once can be expensive and inconvenient.
Provides Reassurance During an Outage
Keeps Your Family Safe
Protects Your Home
Ultimate Peace of Mind
Watch this video to learn how owning a Briggs & Stratton standby generator provides all the peace-of-mind that comes with uninterrupted power, and protection against even the worst outages.

Why Choose a Briggs & Stratton Home Generator
We make it easy for you to get a dependable backup generator for what matters most: total peace of mind. Our expertise in creating superior whole-house generators is second to none. This means you can be confident that every component in your Briggs & Stratton home generator will deliver superior performance.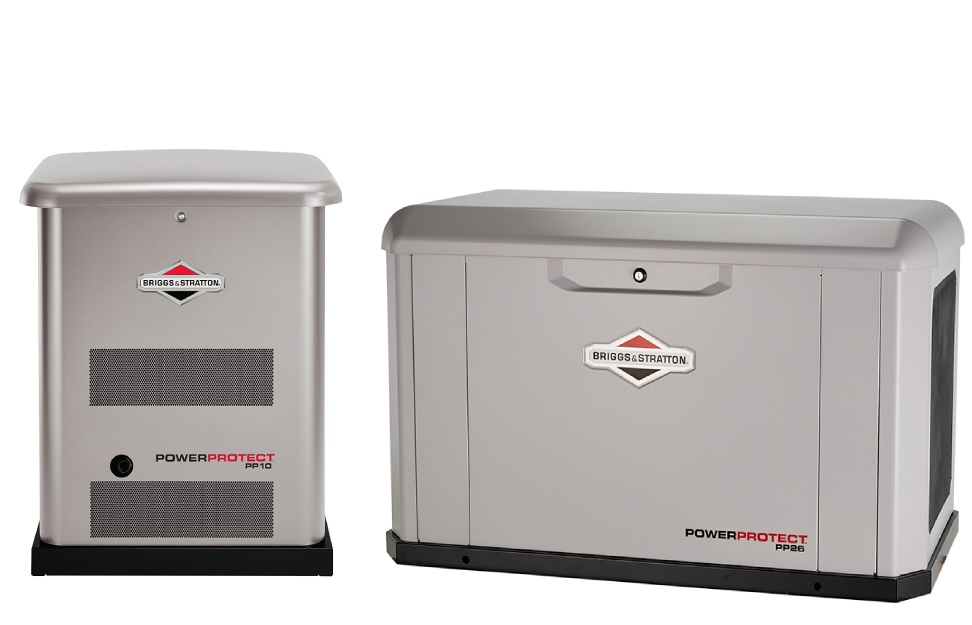 Home Generator Types, Sizes and Cost
What is the right generator for your needs and budget?

* The most popular size generator is the 20kw home generator which powers an average sized house and costs on average $15,000 including installation.
Generator Sizes and Types
Gasoline Portable Generators – Smaller generators (2kw – 10kw) are typically in the gasoline portable generators class. These generators require manual hook up, startup, and fueling in order to power a home during an outage.
Standby Generators – Larger generators (12kw – 26kw+) are typically in the standby generators class. A standby generator is an automated power system that's installed outside of a home and connected to a source of fuel, typically liquid petroleum or natural gas. A standby generator's engine can detect if there is an outage in the home's main supply and kick on automatically during a power outage.
Power Needs
Start by thinking about which household items your family would need during a power outage to stay comfortable and safe. What is your house size, and what are the number and type of appliances that need to be powered.
Bare Essentials would be considered the furnace, fridge and lights. Additional essentials might include the water pump, electric range, washer and/or dryer, dishwasher, etc.
Whole Home Coverage would include (in addition to essentials) A/C and heat and therefore would depend largely on the size (square footage) of your home. A 3,500 sq ft home is considered medium sized.
---
Ease of Use (Hassle Factor)
Gas powered portable generators (2kw – 10kw) need to be manually hooked up, manually started and power-transferred. In addition, they need to be manually re-fueled periodically (typically every 4-12 hours).
Standby generators are fully automated and therefore do not require any manual action in order to start powering your home during an outage.
Cost
Average Cost (Including generator, hardware, transfer switch and installation labor) ranges from $2,000-$20,000 + depending on power needs and job complexity.
To get an estimate, start by scheduling a free consultation or call us at 218-568-5393.

Get Started
We're here to help you with the whole process – from generator selection
to installation and support. We have broken down the process into 3 simple steps.
1
Free Consultation
Call or fill out the form at the bottom of this page to schedule your free consultation.
2
Site Visit
An electrician (and fuel provider if needed) will visit your house to assess needs.
3
Schedule Installation
We will order all necessary parts and equipment and schedule your installation.
Size
2kw
(2,000 watts)
7kw
(7,000 watts)
10kw-12kw
(10-12,000 watts)
20kw
(20,000 watts)
26kw
(26,000 watts)
Capabilities
Bare Essentials
• furnace
• fridge
Bare Essentials
• furnace
• fridge
• well
• lights
Power Medium
Home
• furnace
• fridge
• well
• lights
• electric washer, dryer,
and range
Power Total Home
• furnace
• fridge
• well
• lights
• electric washer, dryer,
and range
• A/C up to 3,500 sq ft
Power Total Home
• furnace
• fridge
• well
• lights
• electric washer, dryer,
and range
• A/C up to 6,000 sq ft
Hassle Factor
4/10
4/10
0/10 – 4/10
0/10
0/10
Average Cost
$2,000
$15,000
$20,000
Dealer Exclusive Generators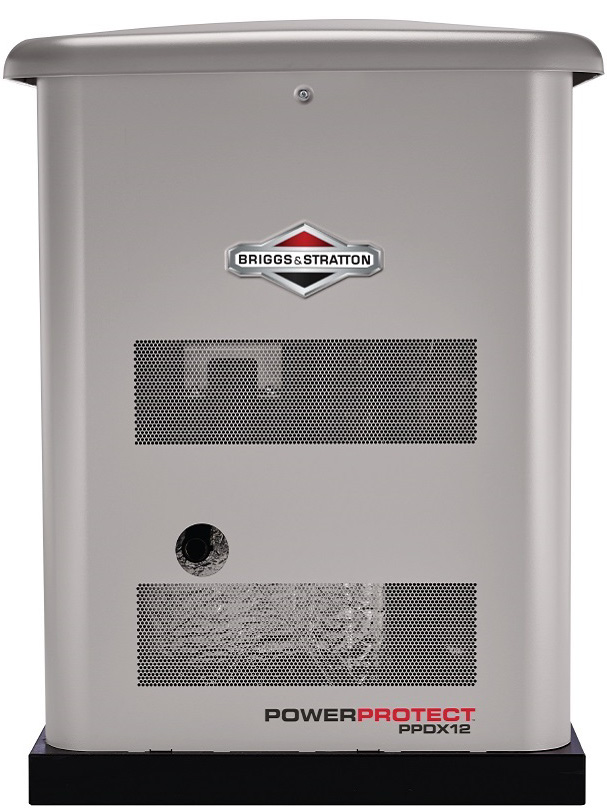 PowerProtect™ DX 12kW Standby Generator
At nearly half the footprint of competitors and almost double the warranty coverage the 12kW1 DX generator is there when you need it most. Its unique design and front-facing exhaust also allows for easy placement for installation outside your home.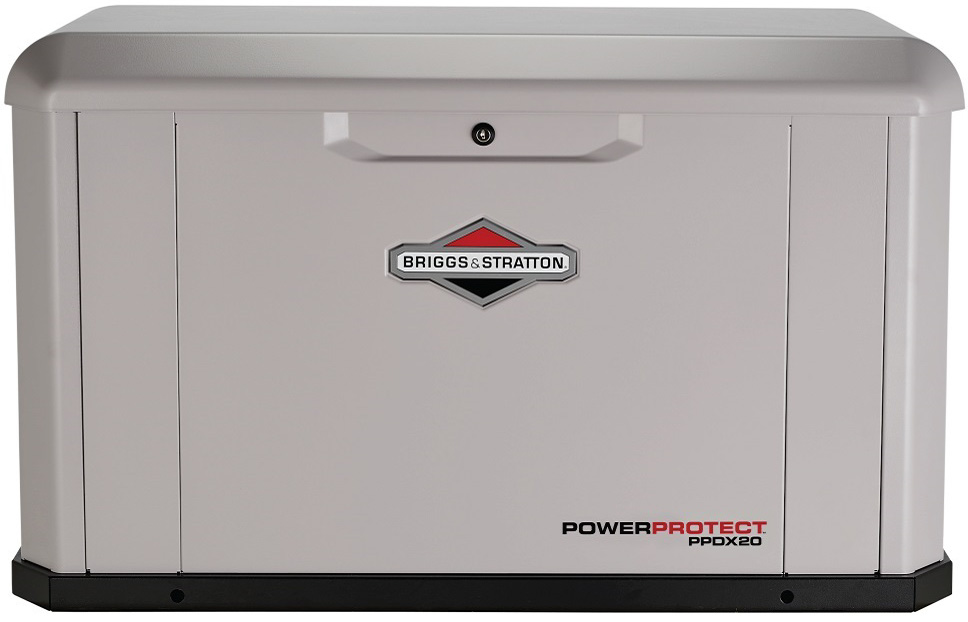 PowerProtect™ DX 20kW Standby Generator
The 20kW1 DX generator is there when you need it most, providing more power on both natural gas and liquid propane than any other generator in its class. The workhorse of the PowerProtectDX lineup, the 20kW unit is backed by the most comprehensive warranty over time with a 10-Year limited warranty.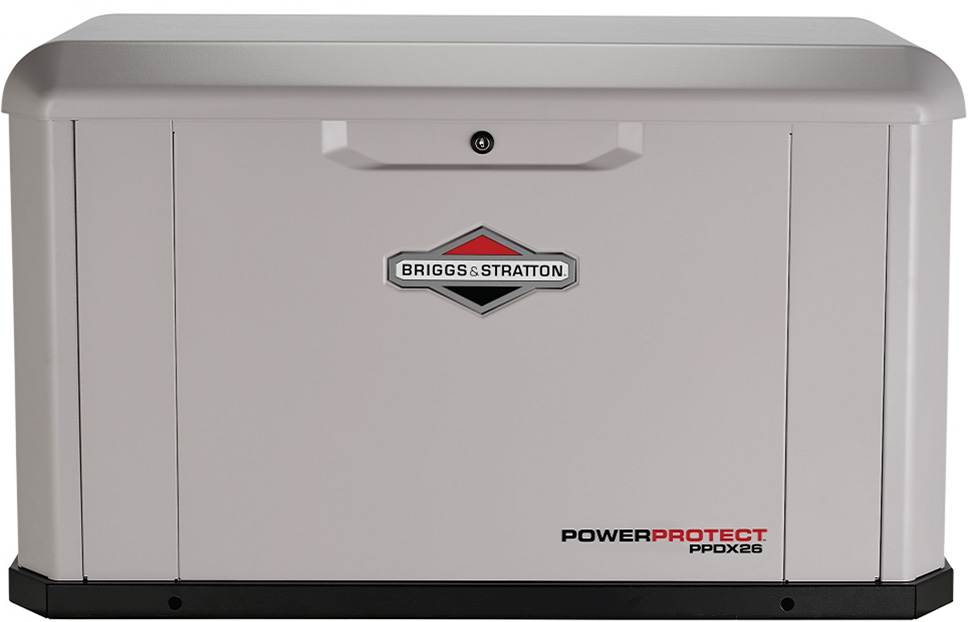 PowerProtect™ DX 26kW Standby Generator
The most power and the most coverage. The 26kW1 DX generator is all you need to have total peace-of-mind and protection during even the worst outages. This first of its kind generator is designed to give you the most power available on the market and keep your home and family running no matter what.

Request a Consultation
Fill out the form to request a free consultation or call 218-568-5393 for your free home generator consultation and estimate.