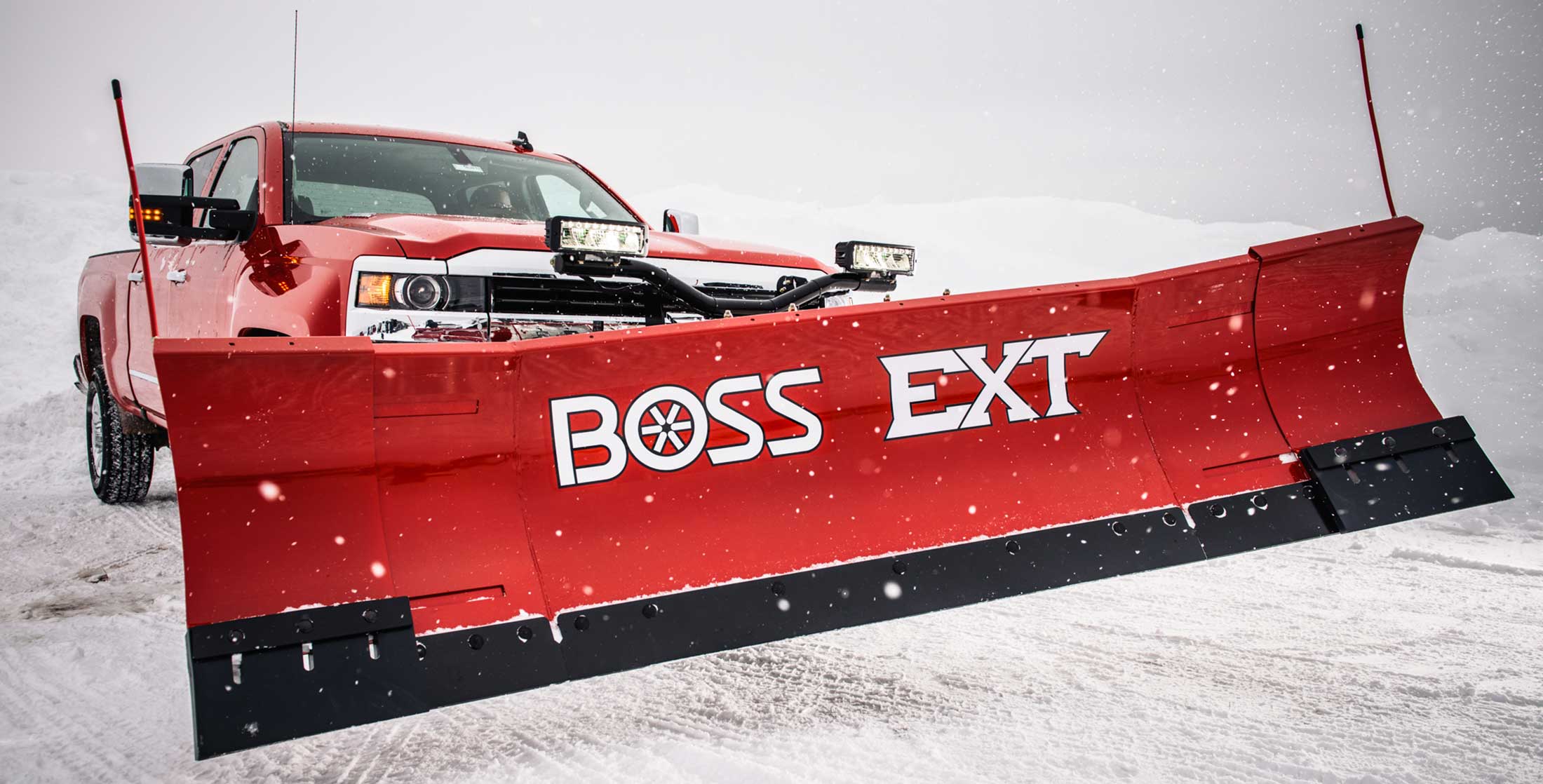 BOSS Snow Plows for Sale in Pequot Lakes, MN
Front to Back,
We've Got You Covered
The BOSS EXT Snow Plow is efficiency-forward equipment from BOSS engineered to help you RESTORE ORDER.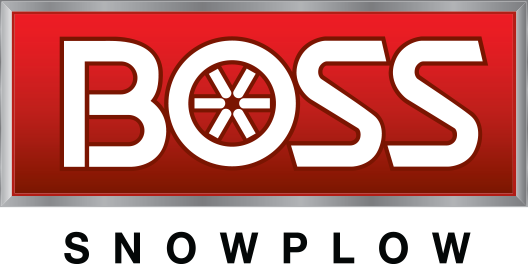 BOSS EXT SNOW PLOWS
EXPAND PARKING LOT PRODUCTIVITY
The BOSS EXT Snow Plow is the latest innovation from BOSS, with expandable wings that enhance productivity and efficiency to put winter in its place. It plows at 8 feet for tighter cuts and expands to 10 feet with pitched-forward wings for optimal productivity, making it the perfect parking lot plow. The EXT is a versatile and flexible addition to your fleet, and another powerful tool in your plowing arsenal that's built to BACK YOU UP.
Standard Features
Expandable, Fully Hydraulic, Pitched-Forward Wings let you quickly and easily expand from 8′ to 10′ in width. A true 10′ width combined with pitched-forward wings let the EXT take wider passes, carrying and moving more snow more efficiently.
SmartLight™ 3 uses 100% LED lights with an 8- to 10-year life
expectancy and Ice Shield Technology™ to prevent snow and ice
build-up.
Chainless Hydraulic Cylinder Lifting System greatly reduces
bounce during transport and provides full float capability
Standing Tall and Strong at 30 inches high with nine vertical
ribs, the EXT moves a high volume of snow with resilience.
Reinforced Moldboard increases blade rigidity for
maximum durability.
Heavy-Duty Push Frame and Push Frame Attachment Bar
provide additional strength and reliability.
High-Performance Hydraulic Package delivers reliability
and speed.
Enclosed Hydraulics protects against corrosion and hydraulic
freeze-up.
Get a Quote
Contact us by phone or email, or stop by our BOSS Snow Plow dealer location in Pequot Lakes, MN.