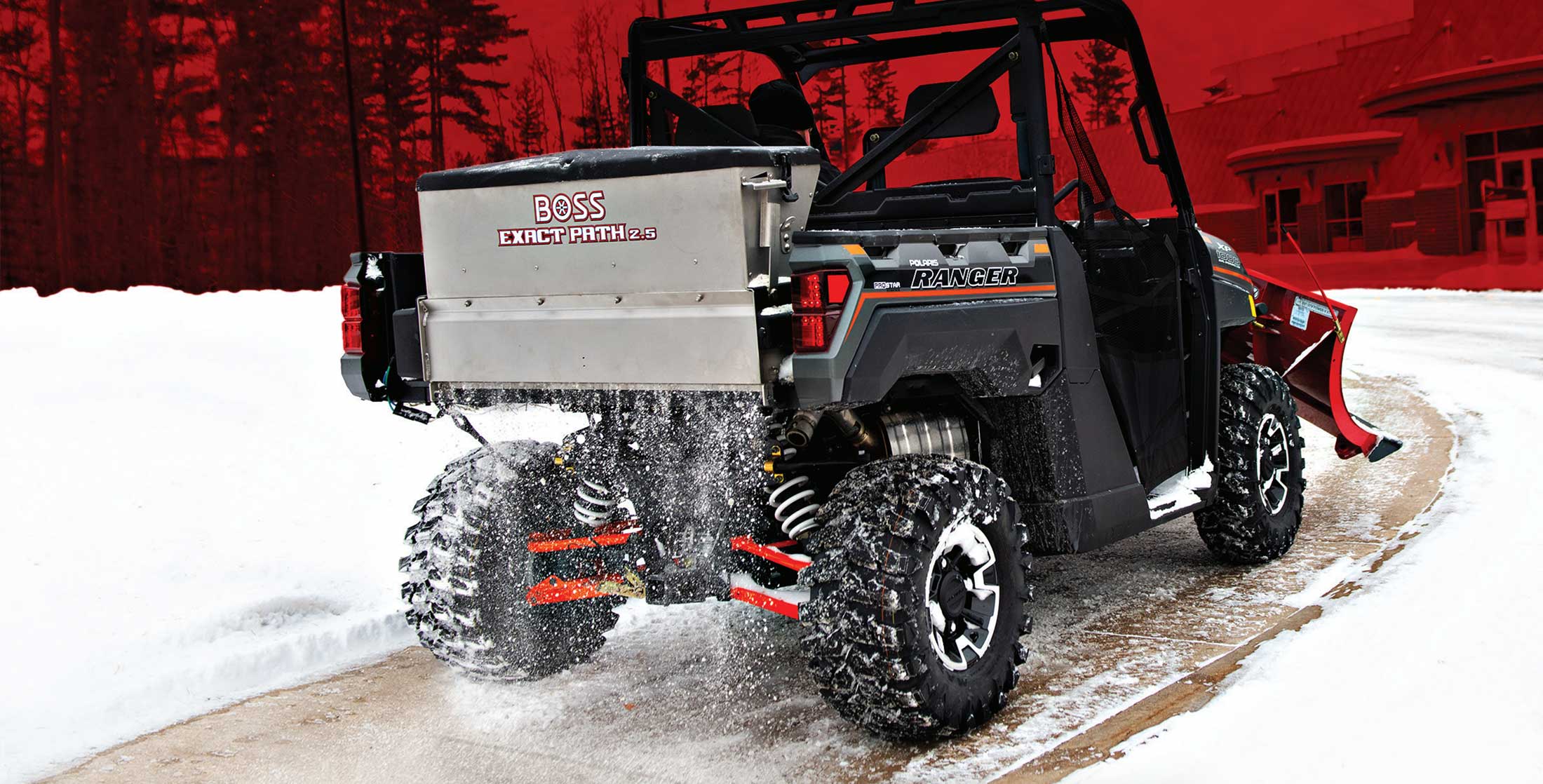 BOSS Exact Path Drop Spreaders for Sale in Pequot Lakes, MN
Front to Back,
We've Got You Covered
Efficiency-forward equipment from BOSS engineered to help you RESTORE ORDER.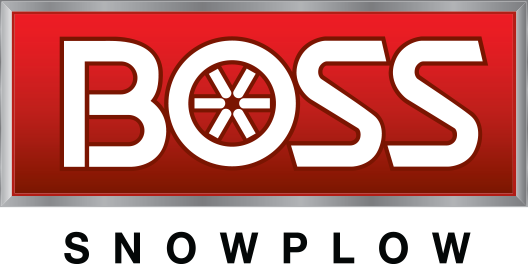 BOSS EXACT PATH™ DROP SPREADERS
A Clear Path to Sidewalk Solutions
Introducing the BOSS EXACT PATH™ drop spreader. Available in 2.5 and 6.0 cubic feet capacity, the EXACT PATH™ is a drop spreader that precisely drops deicing material to protect grass and landscaping. The stainless steel hopper and frame with a polyethylene cover keep materials dry and free-flowing. An exclusive feed gate lever makes adjusting material flow simple–no tools needed. Multiple mounting options are available including a Category 1, 3-point hitch, UTV bed mount and slide-in 2″ receiver for select compact vehicle applications. The EXACT PATH™ reduces salt waste and makes working on sidewalks and walkways more profitable for contractors. It's another way the innovations at BOSS are always there to BACK YOU UP.
Standard Features
8-Position Adjustable Feed Gate allows you to adjust the material discharge amount without tools for extra flow control.
Stainless Steel Hopper and Frame Construction are built to outlast the elements.
Solid Poly Hopper Cover With Integrated Tie-Downs protects against weather and is made to last.
Top Screen With Bag Splitter easily opens bags and filters deicing material.
Enclosed 12-Volt Electric High-Torque Motor is weather- and dust-sealed to ensure performance, durability and reliability.
Variable Speed Control comes standard on all EXACT PATH™ spreaders.
STANDARD AVAILABLE ATTACHMENT STYLES
Category 1, 3-point hitch
UTV bed
Toro Groundsmaster®
Compact sidewalk vehicles with a 2″ slide-in receiver
Get a Quote
Contact us by phone or email, or stop by our BOSS Snow Plow dealer location in Pequot Lakes, MN.